The largest free-flight walk-in aviary and least bird in the world. Because I don't see much bird like they mention in the brochure, 800 birds of 60 local and foreign species living bla bla bla… ten years ago maybe. After bought the ticket at the main entrance, you'll get a wristlet. Foreigners pay more for a ticket than Malaysians, so we need to use identity card to get cheaper ticket. But why are we going to such a boring place like bird park? Well, I don't say you dont know, you will not understand until you get a SLR Camera!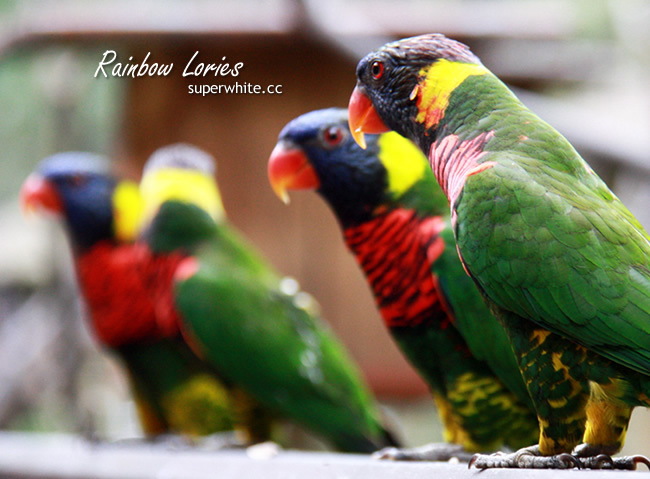 Look at those bright vivid colors on the rainbow lories. They just look unreal! And whenever we walk by they will start scream at us, like having election.
Some photos take with 100mm 2.8 macro USM Lens. You might thinking why got fish photo here, because I don't take flowers.
It looks pretty old.
Another shot with 100mm 2.8 macro USM lens, so are the subsequent photos until I change to the 18-200 IS lens.
For me, the most interesting trees are full posing with supermodel Milky Stork. They standing quite far from where we walk, a beautiful shot with 18-200 IS lens.
Sometimes we don't have to be so serious about photography, just need to tweak the angle a bit and is much fun like below.
These are very young chicks that are huddling to keep warm under a heat lamp inside a display case at the Egg Incubation Room.
Love the colours and the expression of natural.. nice!
Hmm…